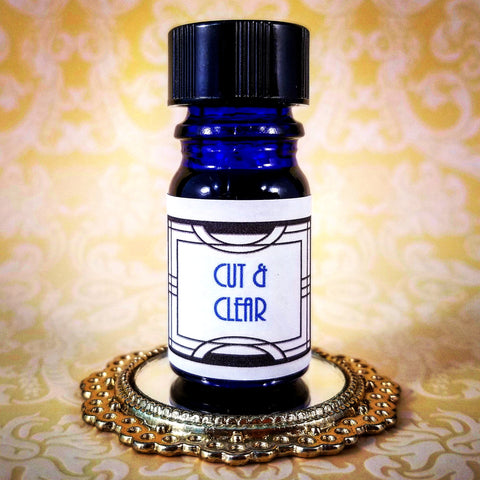 * Cut & Clear
A no-nonsense banishing blend to expel negativity from your life. Fresh lemon zest, purifying benzoin, black raspberry bramble with the thorns left on, rainwater, Silver Needle white tea, angelica, garden mint, crushed white peppercorn, and bay leaf, infused with home-grown lemon thyme and lemon verbena. Wear to repel bad influences and hurtful people. Anoint papers inscribed with the name(s) of whomever you want to remove from your circle, set your magical intention, then burn the paper on a Saturday during the waning moon.
Available in 5 ml bottle or 1 ml sample vial.
This is an Archive scent.  We are not planning any more reblends this year, just selling out remaining poured bottles/vials.
---
We Also Recommend