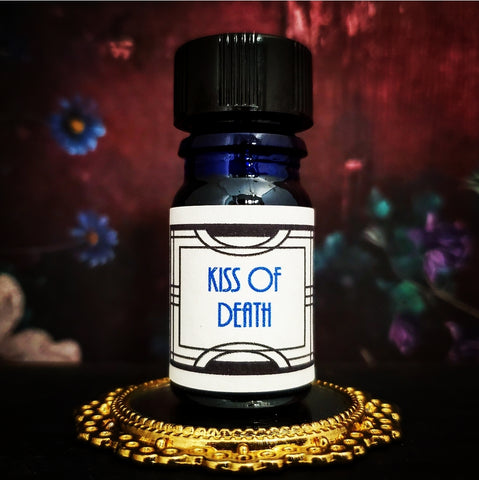 Kiss of Death
A lascivious potion of black cherry, dark chocolate, Ceylon cinnamon, pomegranate, patchouli, wine-soaked fig, and feral musk.
Wear to incite arousal and encourage intimacy.
* Please note: this perfume contains cinnamon, and should be avoided by those with cinnamon sensitivities.
5 ml bottle or 1 ml sample vial.  Phthalate-free.
---
We Also Recommend