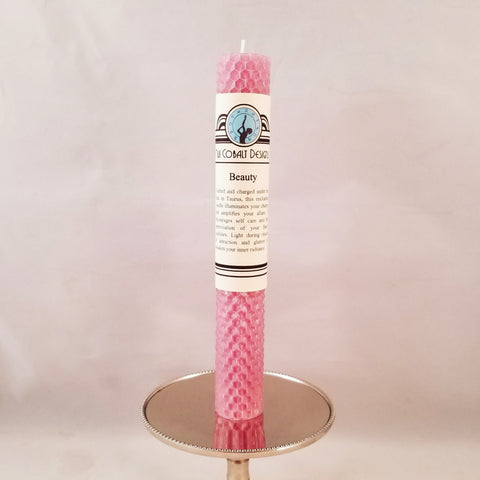 Beauty Enchanted Candle
Crafted and charged under the Sun in Taurus, this enchanted candle illuminates your charms and amplifies your allure. It encourages self care and the appreciation of your finest qualities. Light during rituals of attraction and glamor to awaken your inner radiance.

This is the 8" version of our Beauty enchanted candle.  As with all handmade natural beeswax candles, they may have slight variations in size.
Burn time approximately 7 hours.
---
We Also Recommend