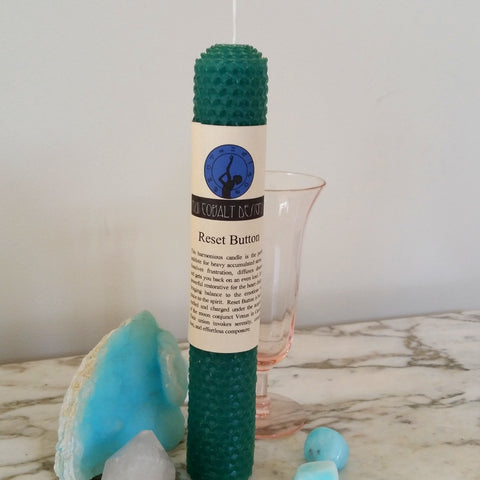 Reset Button Enchanted Candle
Series of 12

This harmonious candle is the perfect antidote for heavy accumulated stress. It dissolves frustration, diffuses discord, and gets you back on an even keel. It's a powerful restorative for the heart chakra, bringing balance to the emotions and peace to the spirit.

Reset Button is handcrafted and charged under the auspices of the moon conjunct Venus in Cancer. Their union invokes serenity, completion, and effortless composure.
---
We Also Recommend