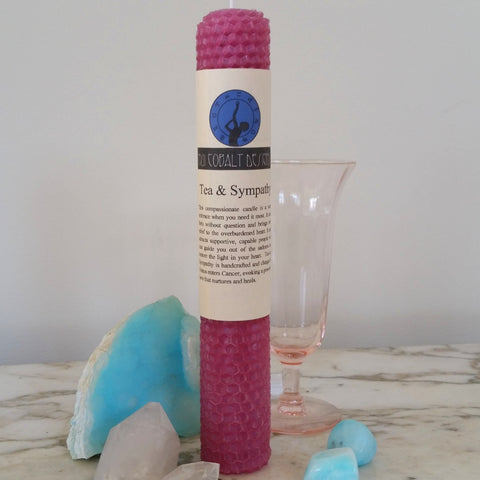 Tea and Sympathy Enchanted Candle
Series of 12

This compassionate candle is a warm embrace when you need it most. It comforts without question and brings swift relief to the overburdened heart. It also attracts supportive, capable people who can guide you out of the sadness and restore the light in your spirit.

Tea and Sympathy is handcrafted and charged as Venus enters Cancer, evoking a powerful love that nurtures and heals.
---
We Also Recommend