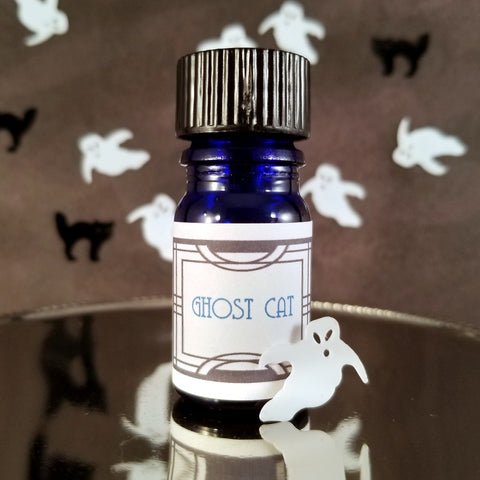 Ghost Cat (2021)
A fuzzy phantasm to guide and guard you as you pierce the Veil. Cashmere, white amber, and ethereal ivory musk with blushing peony and pink peppercorn toe beans. Wear this spectral scent to call upon the aid of friendly spirits. Anoint white or lavender candles in rituals of divination or mediumship.
5 ml bottle or 1 ml sample vial. Phthalate-free.
This is the 2021 formulation of Ghost Cat.
---
We Also Recommend