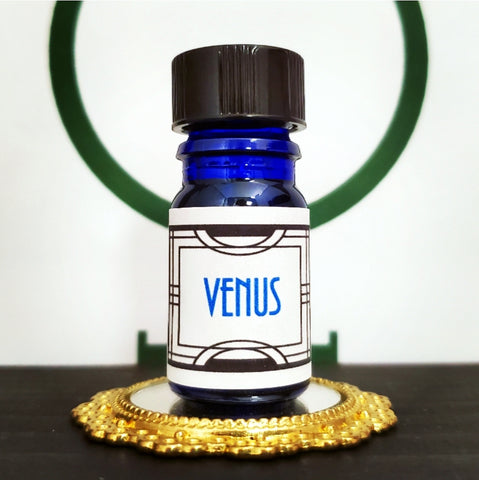 Venus
A sensual bouquet to nurture connection, empathy, poise, pleasure, equity, appreciation, glamor, allure, artistry, peace, and harmony within the self as well as with others.
The ivory petals of opulent heirloom roses, silken shea, honeyed almond, Bourbon vanilla, Queen Elizabeth root, and a scant trace of Bulgarian lavender.
5 ml bottle or 1 ml sample vial. Phthalate-free.
---
We Also Recommend