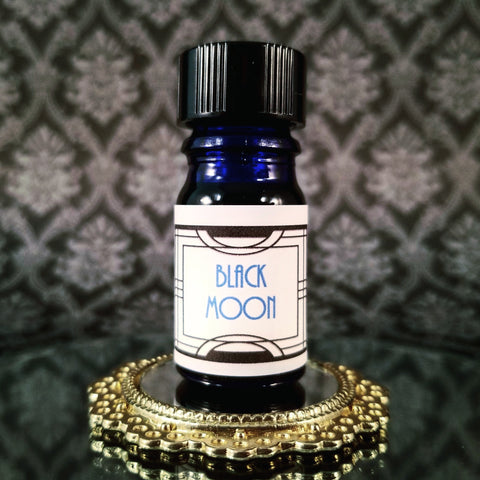 Black Moon
This proliferant perfume is teeming with generative force and fierce fecundity. It nourishes and the seeds of intention, filling them with raw vitality. It's a master of manifestation, propelling invocations toward fulfillment ... so be careful what you wish for.
Dark incense coils about an ebony altar abounding in spiced fig preserves, saffron-poached plums, green mandarin, and honey on the comb.
Black Moon is handcrafted and charged under the rare auspices of the second consecutive New Moon in a single sign. Like the Blue Moon, this event holds uniquely amplified power to bless new beginnings and access hidden reserves of magical potency.
Available in 5 ml bottle or 1 ml sample vial.
---
We Also Recommend