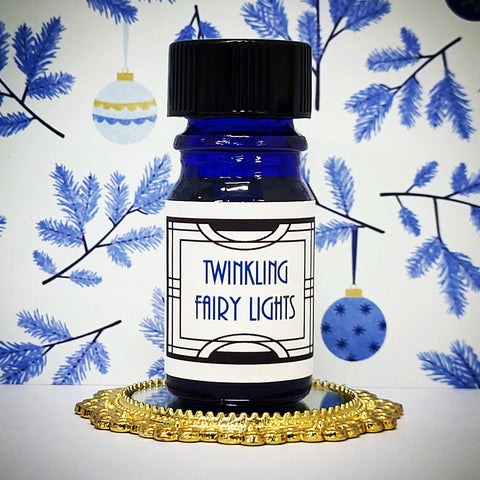 * Twinkling Fairy Lights
A dynamic variation on our Winter favorite to invoke the spirit of the season.
Golden copal and lemon sugar soften into classic cathedral incense and fluffy whipped honey, then nestle into dry vanilla bean and smooth white amber.
Wear to turn heads and inspire admiration.
Available in 5 ml bottle or 1 ml sample vial. Phthalate-free.
Yule collection.  A 2023 reblend is available.
This is an Archive scent.  We are not planning any more reblends this year, just selling out remaining poured bottles/vials.
---
We Also Recommend