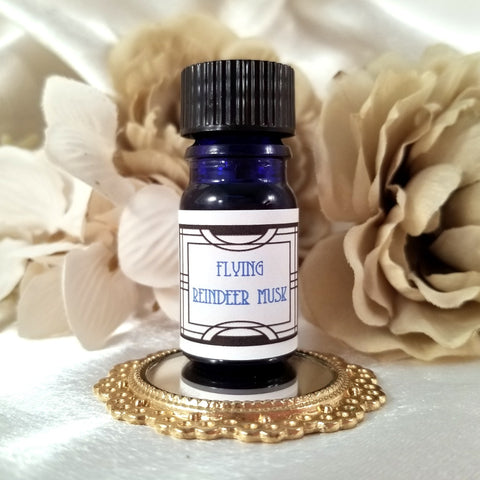 * Flying Reindeer Musk
I'd like to think that Santa had the good sense to consult a competent witch when it came to making his reindeer fly. Warm brown leather, fuzzy antlers, gently smoldering sandalwood, Siberian snow musk, and Arctic mosses. Wear this hearty scent to amplify your strength and remind you of your tremendous hidden powers.
Available in 5 ml bottle or 1 ml sample vial.

Yule Collection
This is an Archive scent.  We are not planning any more reblends this year, just selling out remaining poured bottles/vials.
---
We Also Recommend