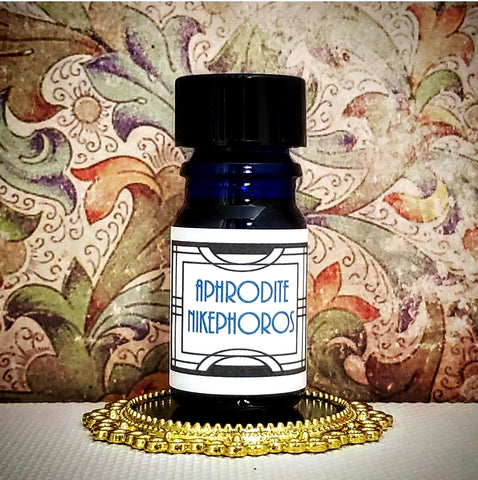 Aphrodite Nikephoros: She who brings Victory
Three precious sandalwoods, bronzed skin musk, raw vanilla bean, Haitian amyris, creamy white rose, and a sprinkle of cardamom.
Wear as an offering to the sea-born titaness whose will becomes Fate and whose favor begets Fortune.
5 ml bottle or 1 ml sample vial - Classic carrier oil Phthalate-free.
---
We Also Recommend