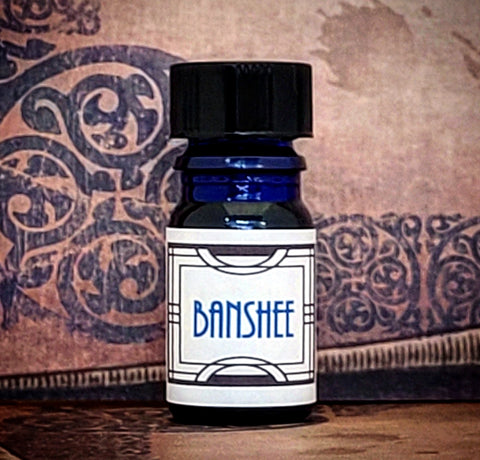 Banshee
In Celtic folklore this wailing woman of the Otherworld is a messenger of imminent death. Her cries echo the sacred tradition of Keening to mourn the passing of a loved one.
Primrose over rain-soaked soil, emerald moss, ancient oakwood, mountain gorse, and lamb's wool accord.
Wear this phantasmic potion in times of grief that it may heal your heart and free you from sorrow.
5 ml bottle or 1 ml sample vial - Classic carrier oil Phthalate-free.
---
We Also Recommend