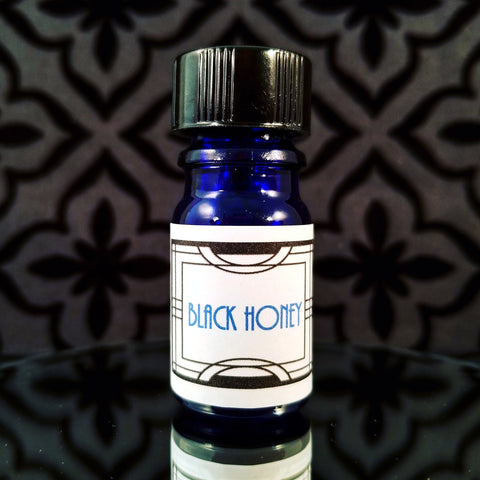 * Black Honey
"To be successful, one has to be one of three bees - the queen bee, the hardest working bee, or the bee that does not fit in." - Suzy Kassem
An offbeat Gothic blend for true renegades and revolutionaries. Autumn harvest honey, nutmeg, clove, roasted cocoa, molasses, birch bark, star anise, and oud. Wear when you're ready to shake things up and ditch the comfort zone.

Available in 5 ml bottle or 1 ml sample vial.
The Bees - 2021 & 2020 Collections
This is an Archive scent.  We are not planning any more reblends this year, just selling out remaining poured bottles/vials.
---
We Also Recommend