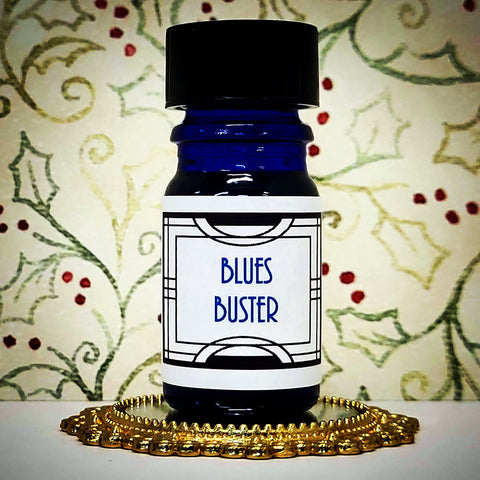 * Blues Buster
A mighty ally against the Winter doldrums.
Sun-warmed honeycomb, red nasturtium, dark and light amber, orange peel, lemon balm, melted shea butter, ylang, and non-indolic pink jasmine.
Wear for emotional support and year-round mood management.
Available in 5 ml bottle or 1 ml sample vial. Phthalate-free.
Yule collection
This is an Archive scent.  We are not planning any more reblends this year, just selling out remaining poured bottles/vials.
---
We Also Recommend