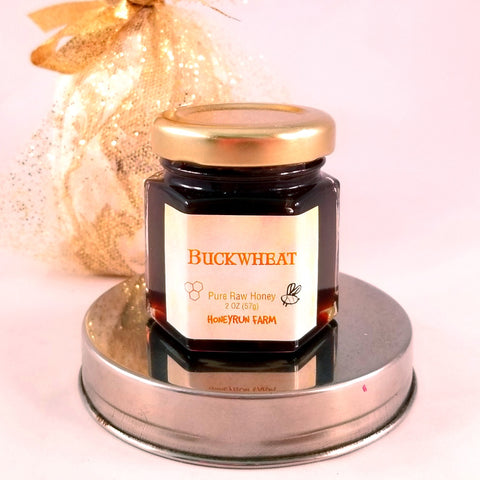 Buckwheat Honey
Earthy, strong, and robust with an aftertaste that is reminiscent of molasses. It is rich in antioxidants and contains a range of vitamins, minerals, and amino acids. Many like to use it as an alternative to cough syrup, since it has a thick, rich texture that coats the throat and can suppress coughs. 
2 Ounce jar of honey, roughly 57 grams.
This honey was included in the Yule 2017 Crone's Crate. You can order the upcoming Crone's Crate subscription box here.
---
We Also Recommend