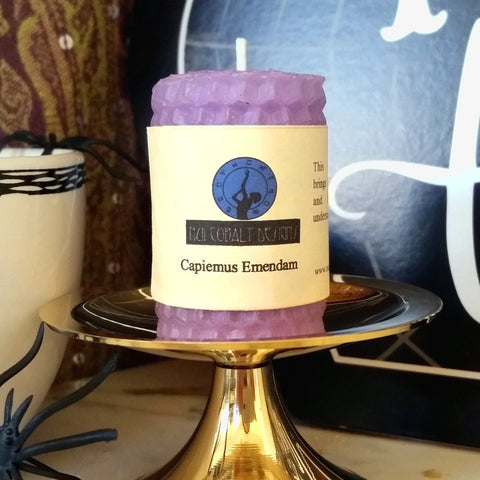 Capiemus Emendam Mini Candle
This tender candle brings people together and fosters mutual understanding. It assists in the process of making amends, finding common ground, and restoring peace within our relationships. When seeking reconciliation with loved ones, its healing light evokes strong affinity and unconditional love.

Capiemus Emendam Enchanted Candle is handcrafted and charged as the moon conjoins Venus in Virgo. As the Celestial Ladies converge in the sign of The Virgin, we bring our hearts into alignment with our actions and restore integrity to our interpersonal connections.
This is a 2" mini version of our Capiemus Emendam Enchanted Candle. As with all handmade natural beeswax candles, they may have slight variations in size.
---
We Also Recommend