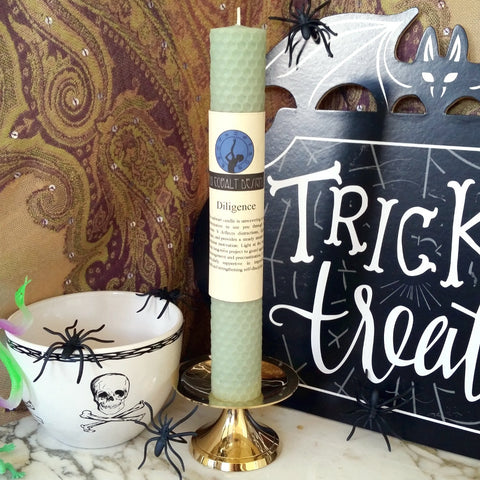 Diligence Enchanted Candle
This stalwart candle is unwavering in its determination to see you through to success. It deflects distractions, fights fatigue, and provides a steady stream of consistent motivation. Light at the start of any long-term project to guard against discouragement and procrastination. It is particularly supportive in improving health and strengthening self-discipline.

Our Diligence Enchanted Candle is handcrafted and charged under the exalted Taurean moon trine to Mars in Virgo. Their mutually supportive connection taps your deepest reserves of strength and anchors your ambitions to a core level of personal commitment.

This is the 8" version of our Diligence enchanted candle. As with all handmade natural beeswax candles, they may have slight variations in size.
---
We Also Recommend