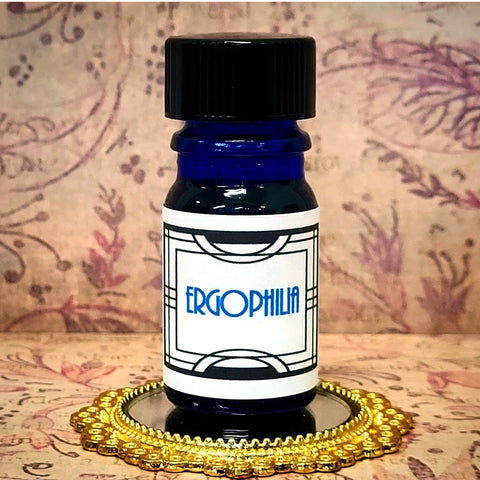 Ergophilia: Love of Work
A potent infusion of enchanted woodland botanicals to lead you to your perfect profession.
Antique oak, applewood, benzoin, dry allspice, maple sap, nutmeg, a scant drop of sassafras, and a twist of bergamot.
Wear while applying for positions that seem out of reach. Dab onto manuscripts and important business letters before sending. Wear to meetings and interviews with highly influential people.
Available in 5 ml bottle or 1 ml sample vial.  Phthalate-free.

Valentines 2023 Collection
---
We Also Recommend