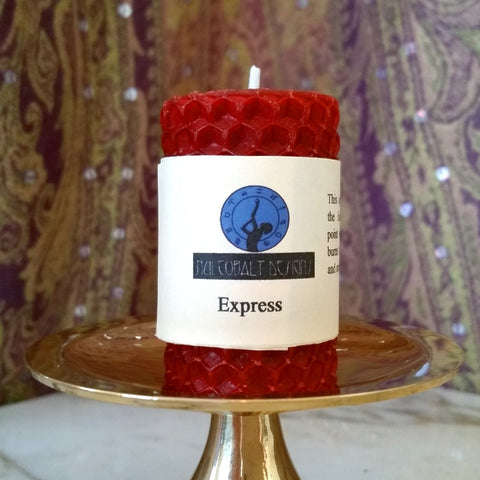 Express Mini Candle
This quick candle finds the fastest route from point A to point B. It burns through obstacles and optimizes efficiency. In all matters of communication, computation, commuting, and commerce it keeps things moving swiftly and surely. It's an excellent ally during Mercury retrograde periods, and expedites the results of any spellcraft for which time is of the essence.

Express is handcrafted and charged under the auspices of Mercury's conjunction to the sun in Leo. Their union empowers thought, articulation, and problem-solving.
This is a 2" mini version of our Express enchanted candle. As with all handmade natural beeswax candles, they may have slight variations in size.
---
We Also Recommend