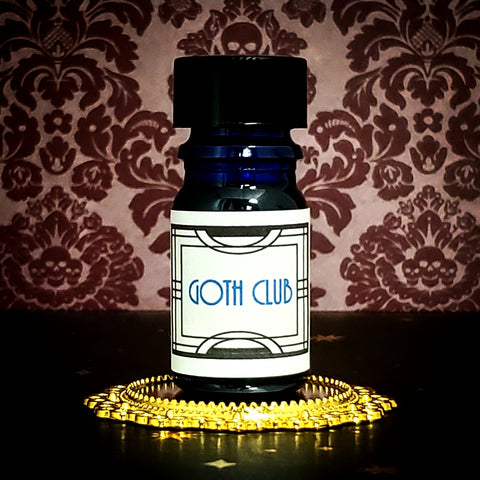 * Goth Club
It was the Darkness that was dancing; I just rode its wake.
Fog machine, clove cigarettes, sweet patchouli, skin-warmed leather, myrrh resin , Cabernet, scarlet musk, and the well-worn wood of the dance floor.
5 ml bottle or 1 ml sample vial - Classic carrier oil.  Phthalate-free.
This is an Archive scent.  We are not planning any more reblends this year, just selling out remaining poured bottles/vials.  There is a 2023 reformulation of Goth Club though.
---
We Also Recommend