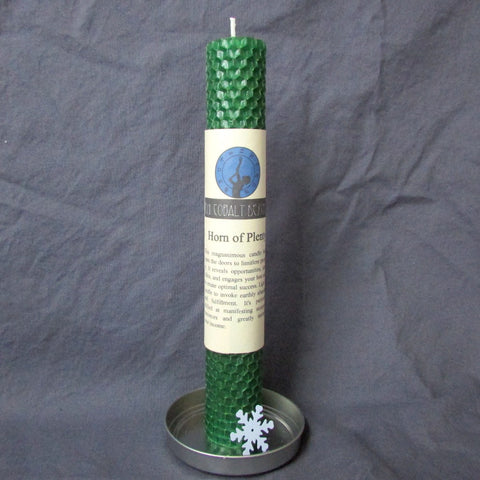 Horn of Plenty Enchanted Candle
This magnanimous candle throws open the doors to limitless prosperity. It reveals opportunities, attracts allies, and engages your best talents to create optimal success.  


Our Horn of Plenty Candle is handcrafted with herbs charged as the waxing moon activates a sextile between Venus in Sagittarius and Jupiter in Libra. The mutual reception of these benevolent planets is amplified and focused to greatly improve current financial matters and light the path to sustained wealth going forward. 


Light this candle to invoke earthly abundance and fulfillment. It's particularly skilled at manifesting unexpected resources and greatly increasing your income.
This is the 8" version of our Horn of Plenty enchanted candle. As with all handmade natural beeswax candles, they may have slight variations in size.
Burn time approximately 7 hours.
---
We Also Recommend