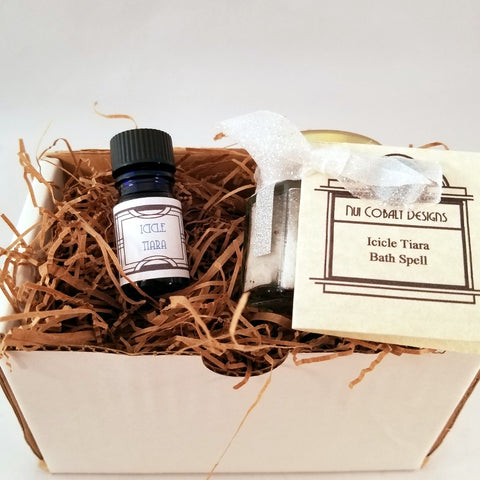 Icicle Tiara - Perfume & Bath Spell Gift Set
Icicle Tiara - A diamond-bright blend to remind you that you're royalty. Nui's inscrutable Cold accord casts a glistening frost over delicate white tea, fine linen, budding blue lotus, pale amber resin, frozen forest musk and sparkling vanilla sugar.
Bath Ingredients: Epsom salt. course Kosher salt, iodized salt, sodium bicarbonate, organic white tea, fragrance.
5 ml perfume and 1.5 oz bath spell