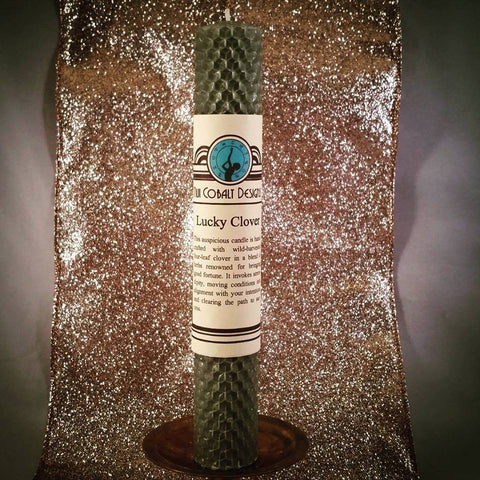 Lucky Clover Enchanted Candle
This auspicious candle is handcrafted with wild-harvested four-leaf clover in a blend of herbs renowned for bringing good fortune. It invokes serendipity, moving conditions into alignment with your intentions and clearing the path to success.

This enchanted candle was made with the help of the fabulous Coldie Armstrong, who generously contributed her own four-leaf clovers. 
This is the 8" version of our Lucky Clover enchanted candle. As with all handmade natural beeswax candles, they may have slight variations in size.
Burn time approximately 7 hours.
---
We Also Recommend