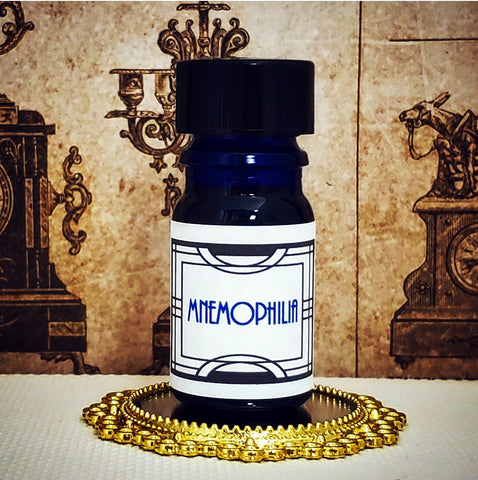 Mnemophilia: the Love of Memory
Old chests filled with sepia photographs, a veil of chantilly lace, the brittle pages of a diary, and the patina of relentless time.
Stately gardenia, antique sandalwood, Florentine iris, pearl musk, jasmine absolute, neroli, and liquidambar.
Wear to connect with ancestral guides, to access genetic memory, and to retrieve what's been forgotten.
5 ml bottle or 1 ml sample vial - Classic carrier oil Phthalate-free.
---
We Also Recommend