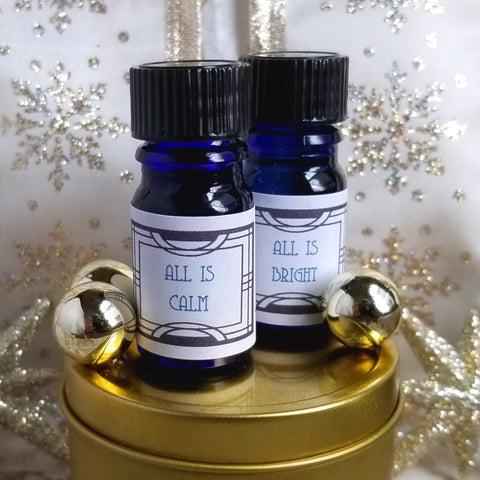 * All is Calm
To relax and ease your mind during the holiday frenzy, or anytime you need to stave off stress. Sacred temple incense, smooth white oak, Mysore sandalwood, and great-Grandma's traditional figgy pudding. This scent is designed to be worn alone, or layered with All Is Bright.
5 ml bottle or 1 ml sample. Phthalate-free.
This is an Archive scent.  We are not planning any more reblends this year, just selling out remaining poured bottles/vials.
---
We Also Recommend