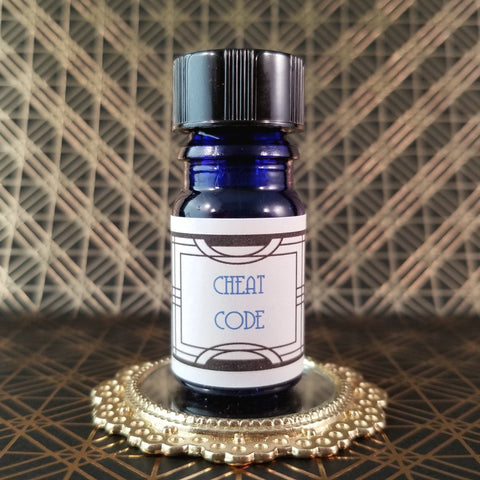 Cheat Code
This scent swiftly sorts through data, checking for accuracy and clearing confusion. It's especially helpful with problems that seem hopelessly unsolvable, tapping your natural ingenuity, lending perspective and accessing Universal guidance. Windswept teakwood, cedar, coriander and tea are grounded in black tonka with a hint of fine leather.
Available in 5 ml bottle or 1 ml sample vial.  Phthalate-free.

Gamer 2019 Collection
This is an Archive scent.  We are not planning any more reblends this year, just selling out remaining poured bottles/vials.
---
We Also Recommend