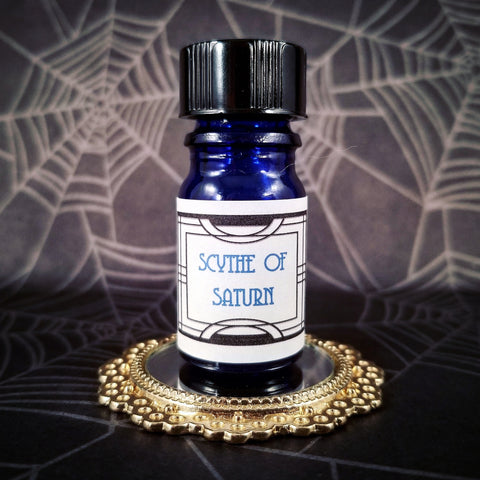 Scythe of Saturn
Crafted under the auspices of Saturn's direct station in his domicile of Capricorn, this sacred oil invokes the virtues of patience, diligence, maturity, responsibility, and wisdom. Metal and myrrh, ancient oak and blue spruce, bay laurel and Earl Grey. Wear when you need the inner strength and self-discipline to cut away what no longer serves you.
5 ml bottle & 1 ml sample
This is an Archive scent.  We are not planning any more reblends this year, just selling out remaining poured bottles/vials.
---
We Also Recommend