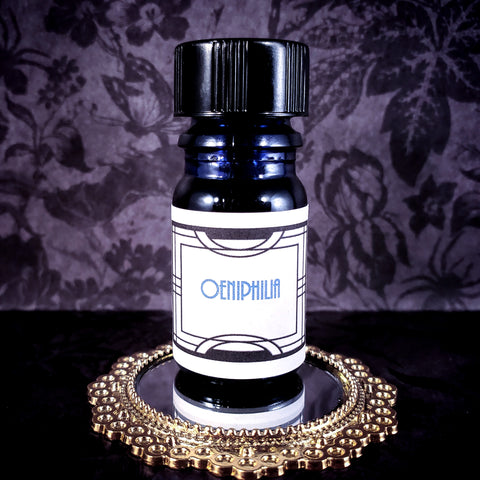 Oeniphilia: Love of Wine
The love of wine.
A magnificent Merlot accented with peach, clove, black fig, a pinch of toasted nutmeg, warm scarlet musk, and just a trace of patchouli. Wear for an aura of mystery, sophistication, and glamor.

Available in 5 ml bottle or 1 ml sample vial.

Valentines 2021 & Epithets of Athena


This is an Archive scent.  We are not planning any more reblends this year, just selling out remaining poured bottles/vials.
---
We Also Recommend