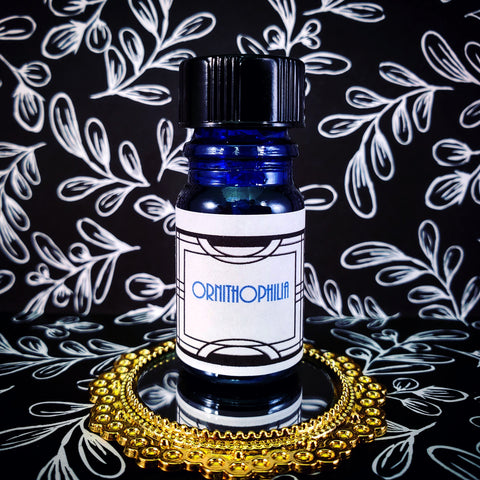 Ornithophilia: Love of Birds
The love of birds.
A wistful effusion of angelica, kava kava, elderflower, linden, mugwort, saffron, acacia wood, heliotrope, and mugwort. Wear to free your mind and elevate your perspective.
Available in 5 ml bottle or 1 ml sample vial.

Valentines 2021 & Epithets of Athena


This is an Archive scent.  We are not planning any more reblends this year, just selling out remaining poured bottles/vials.
---
We Also Recommend