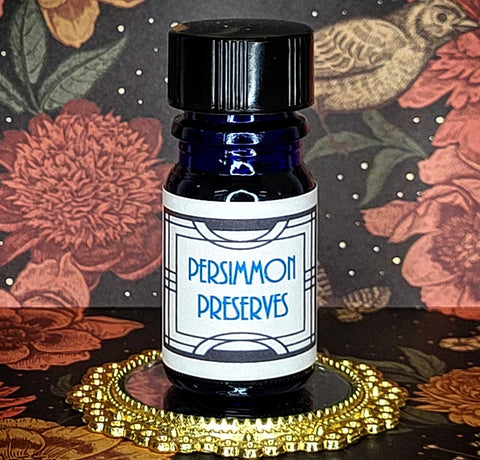 * Persimmon Preserves
This under-appreciated Fall fruit is said to bring about positive transformation and good luck.
Honey-sweet Fuyu persimmons slowly simmered with ginger, Ceylon cinnamon, green cardamom, cloves, one split vanilla bean, and a sprinkle of bergamot zest.
Wear to sway Fortune in your favor and breeze through life's big changes.
* please note, this scent contains cinnamon, please avoid if you have cinnamon sensitivities.
Available in 5 ml bottle or 1 ml sample vial. Phthalate-free.
Autumn Part I collection
This is an Archive scent.  We are not planning any more reblends this year, just selling out remaining poured bottles/vials.
---
We Also Recommend