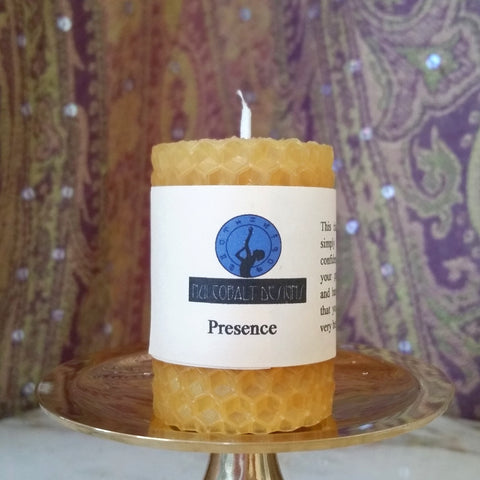 Presence Mini Candle
This charismatic candle simply glows with confidence. It highlights your greatest strengths and banishes anxiety so that you can make your very best impression. It grants effortless poise and panache, that certain something that turns heads even when you say nothing at all.

Presence is handcrafted and charged as the sun enters its domicile in Leo, elevating the power of personal magnetism and authentic self expression. It ignites each person's unique and luminous star quality.
This is a 2" mini version of our Presence enchanted candle. As with all handmade natural beeswax candles, they may have slight variations in size.
---
We Also Recommend