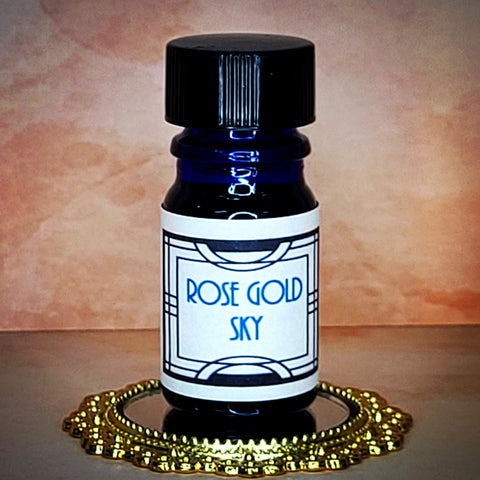 Rose Gold Sky
A spell for freedom and merciful release.
This sweet scent evokes the early sunsets and smoldering hues of Autumn.
Fuzzy apricot, amber resin, styrax, pink sandalwood, clove bud, melissa, and blush rose.
Wear for support when it's time to let go and move forward.
Available in 5 ml bottle or 1 ml sample vial. Phthalate-free.
Autumn Part I collection
---
We Also Recommend