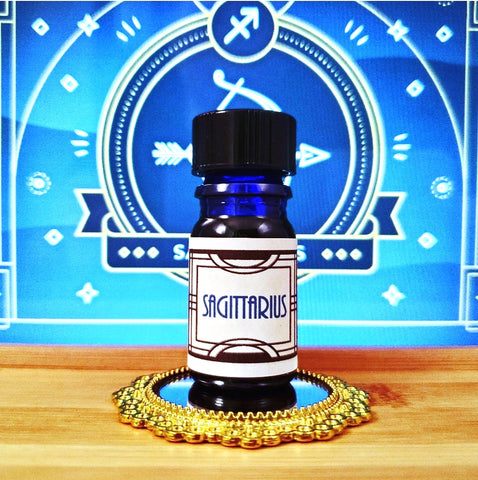 Sagittarius 2022
A smoldering scent like the glow upon a distant horizon.
Saddle leather, sassafras, golden hay, raw cinnamon bark, clove bud, dragon fruit, hinoki wood, and vanilla tobacco.
Wear to stir your spirit of adventure, to seek beyond the known and the comfortable, and to revel in the renewal of childlike wonder.
* Please note, this scent contains cinnamon. Please avoid if you have cinnamon sensitivities.
5 ml bottle or 1 ml sample vial.  Phthalate-free.
---
We Also Recommend