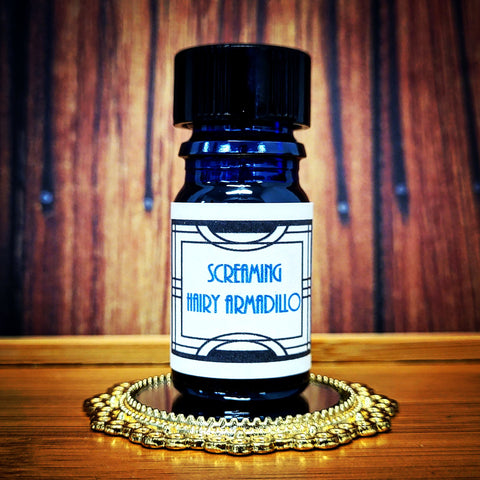 Screaming Hairy Armadillo
A quirky scent to highlight your uniqueness.
Warm spices, desert sand, foraged pods of wild honey mesquite trees, black teakwood, and golden amber resin.
Wear to stand out in a crowd and highlight your most unusual attributes.
* Please note, this perfume contains cinnamon and should be avoided by those with cinnamon sensitivities.
5 ml bottle or 1 ml sample vial -   Phthalate-free.
---
We Also Recommend