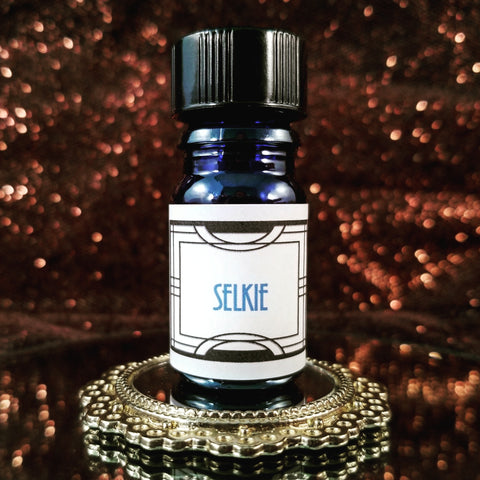 Selkie
A Celtic mer-creature who shifts between human and seal forms. Their folk tales are often bittersweet romances of hearts torn between romantic love and the love of the sea. Smooth driftwood, ambergris, oat straw, and Irish moss with one drop each of black patchouli and molasses.
Available in 5 ml bottle or 1 ml sample vial.
Fae Folk & Otherworldly Beings  Collection
This is an Archive scent.  We are not planning any more reblends this year, just selling out remaining poured bottles/vials.
---
We Also Recommend