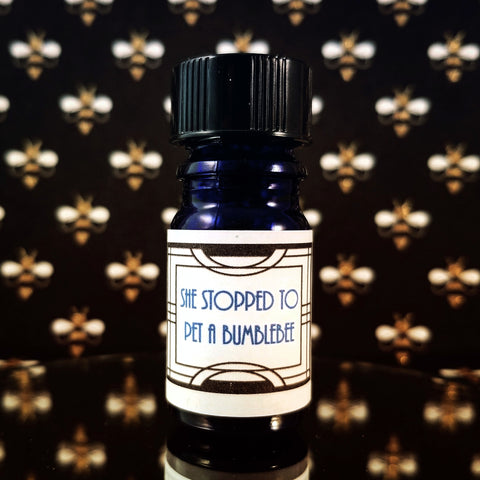 She Stopped to Pet a Bumblebee
"Last night as I was sleeping, I dreamt --
O, marvelous error --
That there was a beehive here inside my heart
And the golden bees were making white combs
And sweet honey from all my failures." - Antonio Machado
An ode to the living spirit of compassion. Cocoa butter and shea, cotton flower, silk tree, apple blossom, wildflower honey, bee balm, and heliotrope. Wear this scent to conjure an atmosphere of loving kindness and receptivity.

Available in 5 ml bottle or 1 ml sample vial.
The Bees - 2021 & 2020 Collections
---
We Also Recommend