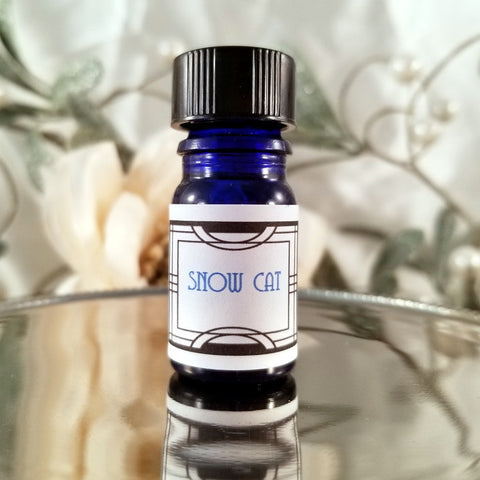 * Snow Cat 2022
"...watching the cat's breath gently fog up the window in fleeting wisps as the sun rises grey-white through the cloud cover. her ice eyes, buttons of sky."
- poetry by Jenn Zahrt
The very essence of Hygge: lightly toasted marzipan, ivory amber, chilled coconut milk, and the soft fur of a purring kitten. Wear this comforting blend for instant soothing and solace.
Available in 5 ml bottle or 1 ml sample vial. Phthalate-free.

Yule Collection
This is an Archive scent.  We are not planning any more reblends this year, just selling out remaining poured bottles/vials.
---
We Also Recommend