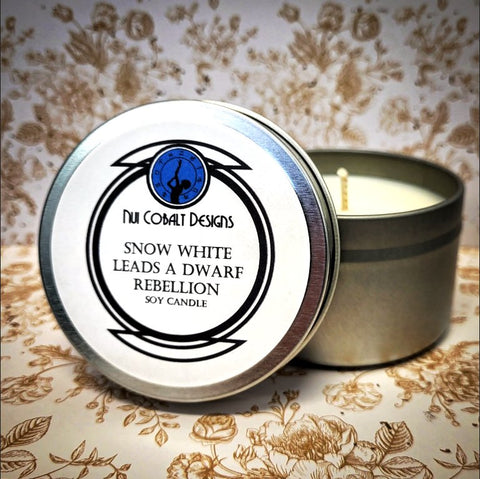 Snow White Leads a Dwarf Rebellion Soy Candle
A vividly scented spell candle for ambitious endeavors.
Trampled apples, dragon's blood resin, blackcurrant wine, creamy gardenia petals, pale vanilla, and freshly grated nutmeg.
Light when it's time to balance the scales, work for justice, and speak truth to power.


6 oz scented soy wax container candle.
---
We Also Recommend