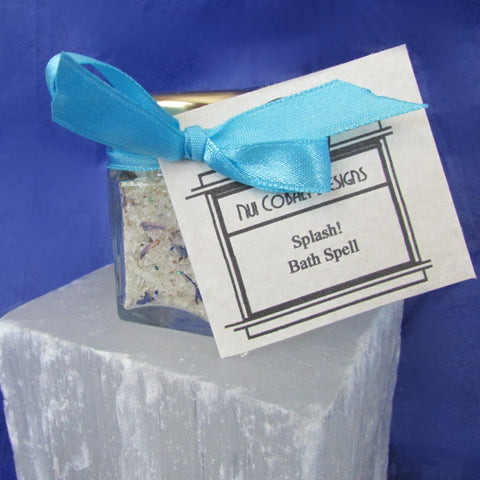 Splash! Bath Spell
This restorative bath is cooling and soothing, a perfect remedy for the oppressive heat of summer. It alleviates tension and frustration to let you release the stress of the day. It is particularly effective in ensuring a restful and restorative night's sleep.
Its scent is of the sunless ocean fathoms, where anglerfish search the skeletal ghost ships for long forgotten treasure. Aloe and cucumber, clary sage, fresh basil, oakmoss, and chilled mint.


Ingredients: Epsom Salt, Kosher salt, sodium bicarbonate, aloe, cornflower, blue vervain, yarrow, peppermint, dill, olive leaf, white tea, fragrance.
1.5 oz

Do not use on broken or abraded skin. Discontinue use if irritation occurs.
---
We Also Recommend