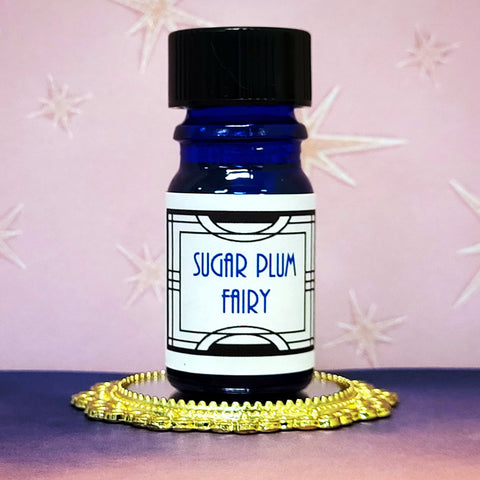 Sugar Plum Fairy
A hush fell over the royal court. Her Majesty, Queen of the Land of Sweets, arrived with angels in attendance. Her crown was glistening amethyst and every footfall was a feather.
A harmony of warmth and regality: black iris, deepest amber, dry vanilla bean, gently spiced plum preserves, and one tiny anise seed.
A spell for self-assurance, trust in your judgment, and respect for your well-honed competence.
Available in 5 ml bottle or 1 ml sample vial. Phthalate-free.
Nutcracker / Yule collection
---
We Also Recommend