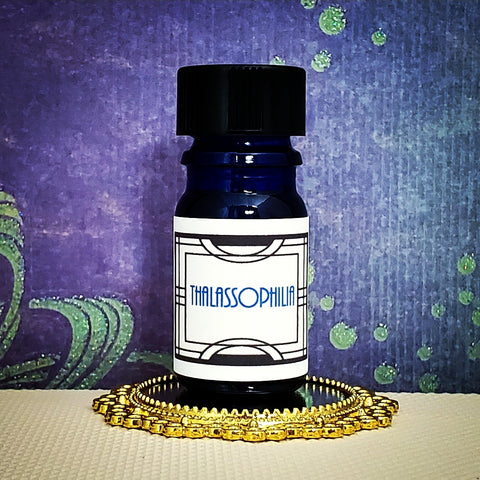 Thalassophilia: Love of the Ocean
Sunlight on the crystal waves. Sea glass studs the golden coastline.
Fresh basil, ambergris accord, moringa, salt mist, vetiver, azure musk, summer spruce, cucumber water, and petitgrain.
Wear to purify, cleanse, and replenish your energy.
5 ml bottle or 1 ml sample vial - Classic carrier oil Phthalate-free.
---
We Also Recommend