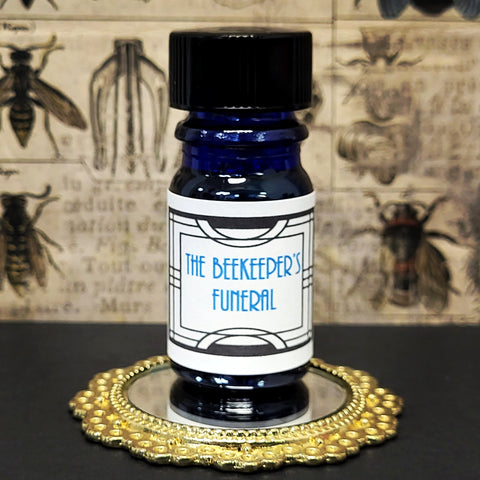 The Beekeeper's Funeral
Legend has it that a devoted aparist was so beloved by his hives that upon his death, a host of bees came to pay their respects. Onlookers spoke of their peaceful presence at the funeral, keeping still throughout the service, then quietly departing in the direction of his farm.
This comforting blend opens with gentle Bulgarian lavender and petrichor, then blooms with Casablanca lily, honeysuckle, and wet grass, and settles at last into a pillow of fluffy whipped honey.
Wear for solace and support in times of grief.
5 ml bottle or 1 ml sample vial -   Phthalate-free.
---
We Also Recommend