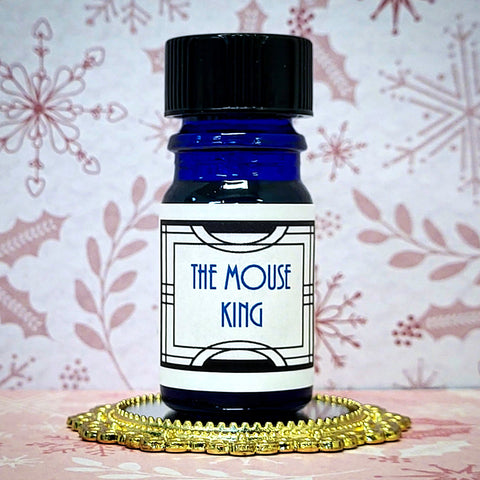 The Mouse King
Swords clashed and cannons boomed as the battle raged under the giant Yule tree. The Mouse King's army overwhelmed the Nutcracker, backed him into a corner and disarmed him. Seven chattering heads roared with laughter. They twitched their whiskers and flashed their eyes, rearing back for the final blow.
The tang of wild opopanax, a snap of rhubarb, freshly grated ginger, dusty brown suede, dark guaiac wood, labdanum, and savage musk.
Wear to call upon your primal strength and sharpen your instincts. It's a stalwart ally in the face of adversity.

Available in 5 ml bottle or 1 ml sample vial. Phthalate-free.
Nutcracker / Yule collection
---
We Also Recommend