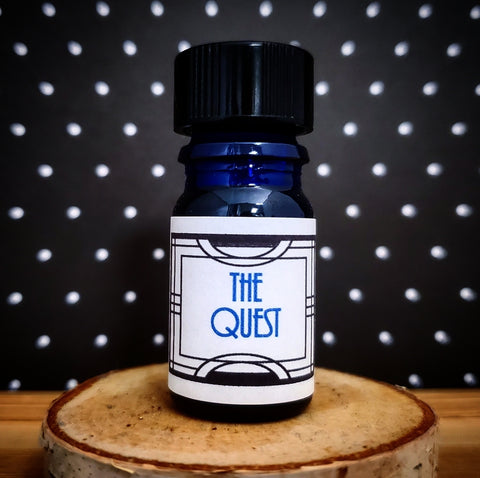 The Quest
Our protagonist strikes out into the unknown, to boldly go where no one has gone before.
Labdanum, rock moss, downy leaves of Lamb's Ear, frost-touched grass, pine sap, a slender wisp of frankincense smoke, and late-autumn fog.
Wear for courage, vision, and keen foresight. It offers support and encouragement on the road ahead.
5 ml bottle or 1 ml sample vial - Classic carrier oil
---
We Also Recommend