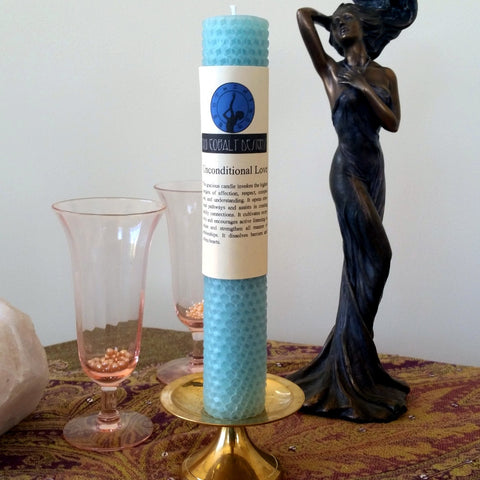 Unconditional Love Enchanted Candle
This gracious candle invokes the highest energies of affection, respect, compassion, and understanding. It opens emotional pathways and assists in creating healthy connections. It cultivates receptivity and encourages active listening to initiate and strengthen all manner of relationships. It dissolves barriers and softens hearts.

Our Unconditional Love Enchanted Candle is handcrafted and charged as Venus enters Pisces. In the sign of The Fish, Venus is exalted. She's at her most generous, ardent, and transcendently beautiful. She lets us see past our superficial attributes and more deeply into our shared humanity.
This is the 8" version of our Unconditional Love enchanted candle. As with all handmade natural beeswax candles, they may have slight variations in size.
---
We Also Recommend