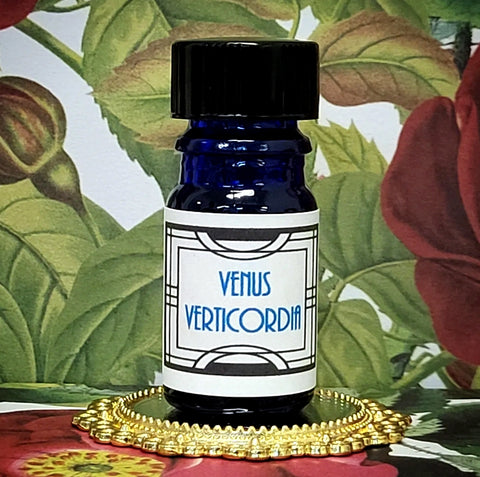 Venus Verticordia, Changer of Hearts
A beautifully balanced potion for eloquence and stature.
Sheerest lavender, clary sage, melissa leaf, and black cardamom warmed by creme caramel, tonka, dry ginger and Moroccan musk.
Wear to carry an air of effortless authority and charismatic grace. It has a talent for winning over difficult people.
Available in 5 ml bottle or 1 ml sample vial.  Phthalate-free.

Valentines 2023 Collection
---
We Also Recommend