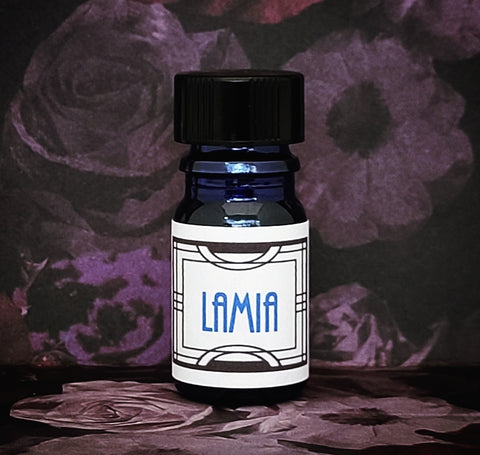 Lamia
A mighty Queen of Libya cursed by jealous gods to feed forever upon the blood of mortals.
Smoldering dragon's blood resin, scarlet musk, ginger-spiced honey, black tonka, ylang ylang, apricot skin, and patchouli.
Wear this seductive scent to attract lovers, or to hold sway over people in power.
5 ml bottle or 1 ml sample vial - Classic carrier oil Phthalate-free.
---
We Also Recommend