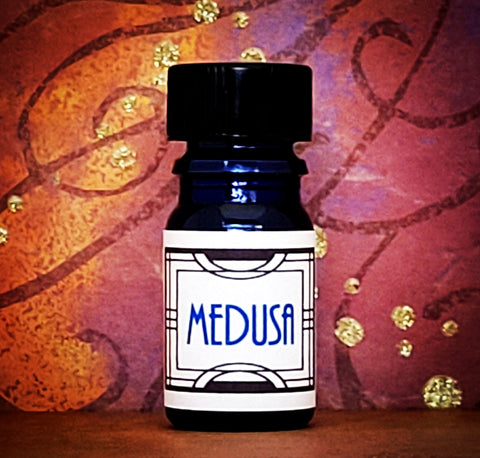 Medusa
The Gorgon Queen of ancient Greek mythology, the wisest and only mortal among her sisters, whose gaze turned men to stone.
A subterranean fougere with green leather, black walnut, coconut husks, Persian lime, and wisps of sacrificial incense.
Wear for renewed strength and divine protection.
5 ml bottle or 1 ml sample vial - Classic carrier oil Phthalate-free.
---
We Also Recommend