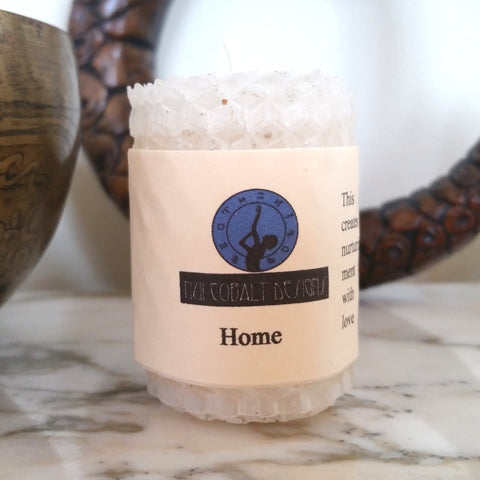 Home Mini Candle
This cozy candle creates a soothing, nurturing environment that is filled with unconditional love. It envelops you in unfailing compassion, refreshes the mind, restores the spirit and lifts even the heaviest heart. It supports a renewed commitment to self-care, and to essential well-being.

Home is handcrafted and charged under the auspices of the New Moon in Cancer. Luna, reborn in her domicile, bestows blessings of peace, comfort, and protection.
This is a 2" mini version of our Home enchanted candle. As with all handmade natural beeswax candles, they may have slight variations in size.
---
We Also Recommend