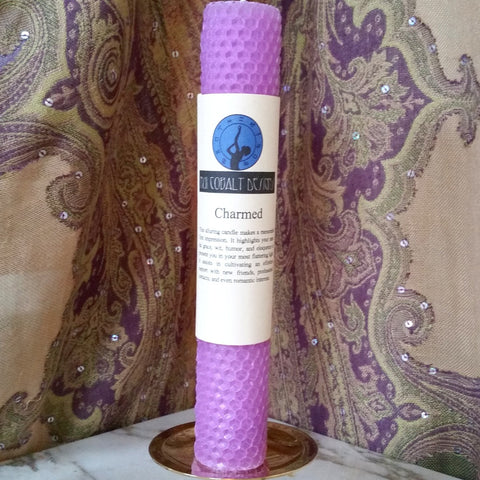 Charmed Enchanted Candle
This alluring candle makes a memorable first impression. It highlights your natural grace, wit, humor, and eloquence to present you in your most flattering light. It assists in cultivating an effortless rapport with new friends, professional contacts, and even romantic interests.

Our Charmed Enchanted Candle is handcrafted and charged under the direct station of Venus in Leo, where the Celestial Lady grants us confidence, poise, and great personal magnetism. It is the energetic companion to our Charmed Bath Spell.

This is the 8" version of our Express enchanted candle. As with all handmade natural beeswax candles, they may have slight variations in size.
---
We Also Recommend